ZINE: Scenes from Home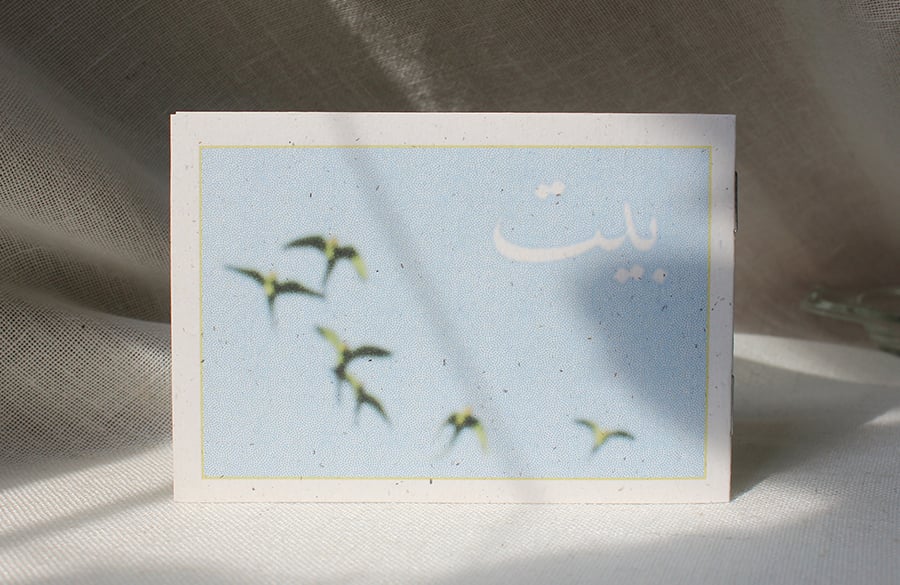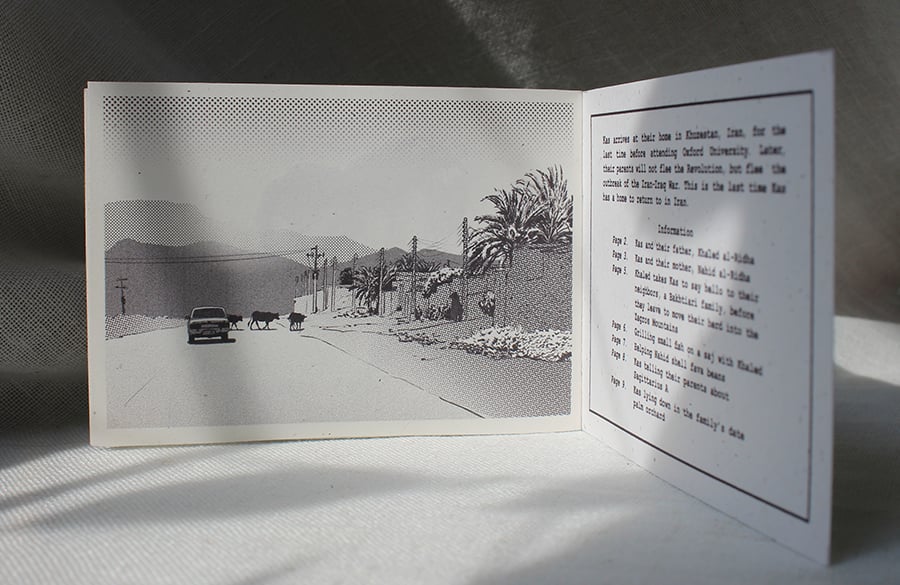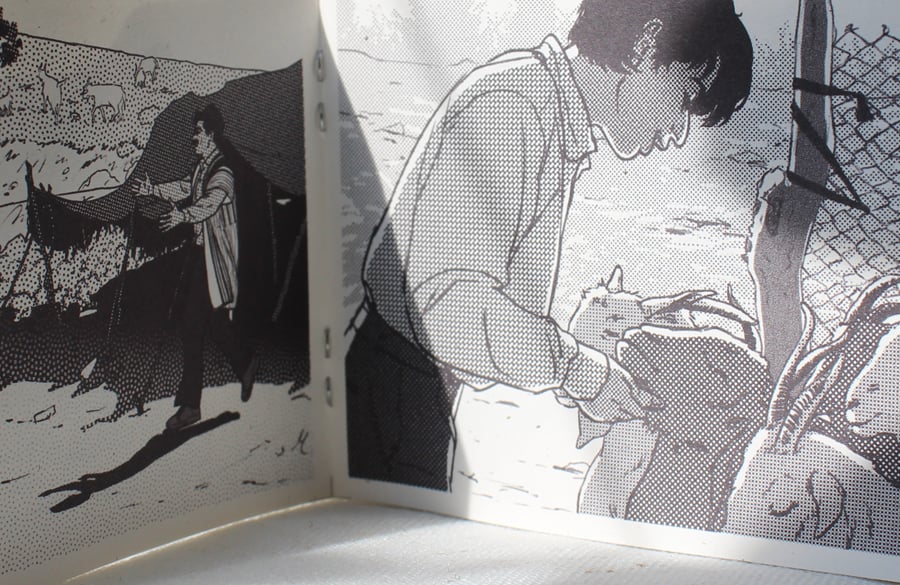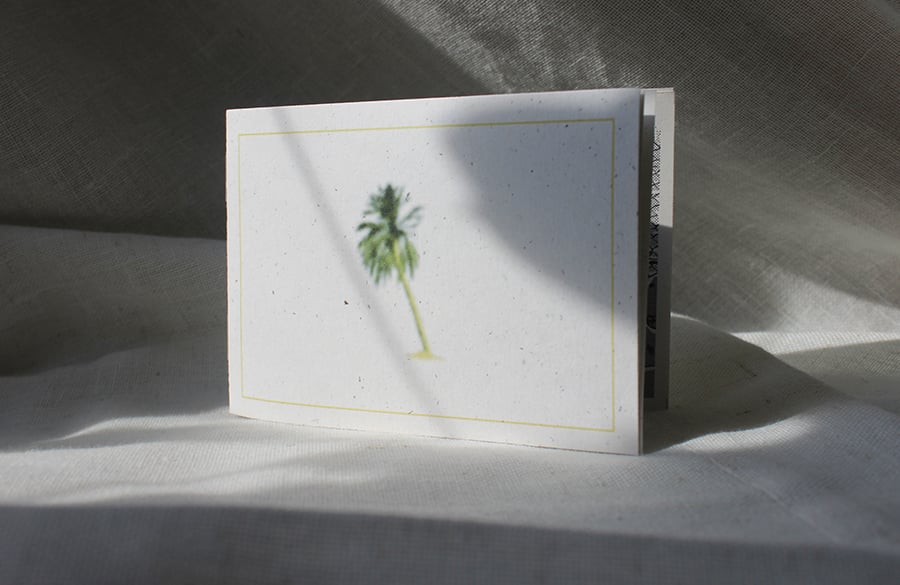 by ANKA.
A small SUPERPOSE zine of 9 illustrations depicting Kas returning to their parents' home in Khuzestan, Iran for the last time before they leave for university. Printed in right-to-left reading orientation.
10 pages. 4.5 in. x 3.125 in. Cardstock color cover, black and white interior pages printed on lightly speckled hemp paper.